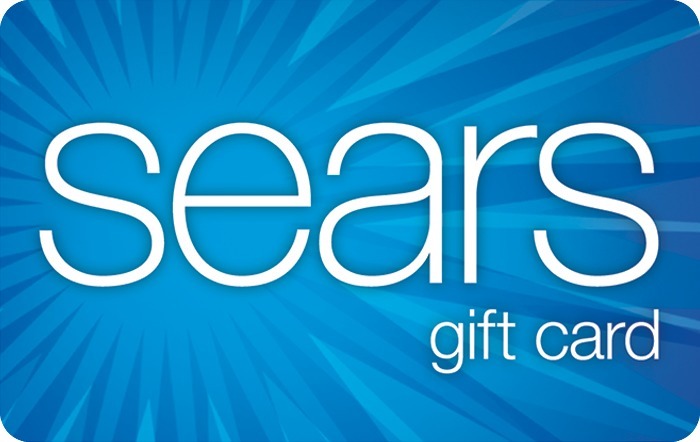 With brands like Craftsman, Kenmore, & DieHard, Sears® brings the good life to families across America. Redeemable at over 3,000 retail locations and online.
Redemption instructions
Card # + PIN Visit one of our 3,000 participating Kmart and Sears® locations. Present the gift card for redemption at most any register. See an associate for details.
Terms & Conditions
The Sears Gift Card is issued by SHC Promotions, LLC and is redeemable for goods and services purchased with merchandise at Sears, Kmart, & its affiliates in the US, PR, Guam, and USVI. Not redeemable for third party debit cards, prepaid cards, restaurant, alcohol, tobacco, pharmacy prescription purchases or for cash except where required by law. Cannot be applied to Sears or Kmart credit accounts. Lost, stolen or damaged gift cards may only be cancelled and replaced with proof of purchase. Protect this card like cash. Terms and conditions printed on the card apply & are subject to change. Use of the card constitutes acceptance of these terms. © 2016 Sears Brands, LLC