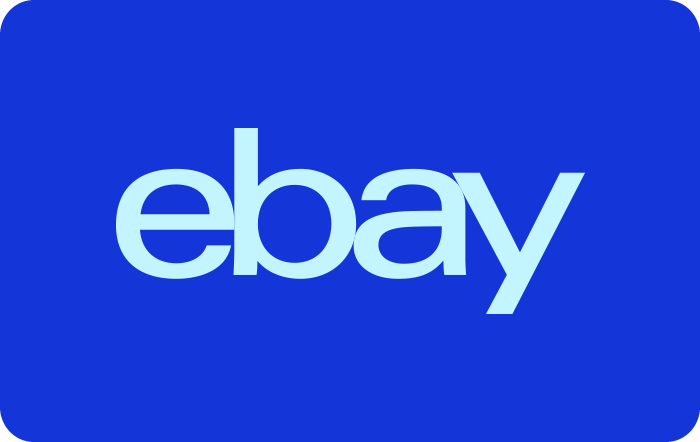 Online marketplace eBay connects millions of buyers and sellers across the world, so chances are you'll find exactly what you're looking for when you shop online. If you want to treat a loved one or are looking for a certain special something for yourself, the eBay gift card is a great idea.

With Kroger, you can make the most of our eBay card – including the opportunity to collect fuel points as you spend.
Redemption instructions
During checkout on eBay.com: 1. Enter the 13-digit redemption code under Gift Card/Coupon section, then, click Apply. 2. Review the payment details and click Confirm and Pay.
Terms & Conditions
To avoid scams DO NOT use as form of payment off eBay.com. Code is ONLY redeemable directly on eBay.com
Treat your eBay Gift Card like cash. Only redeemable to purchase items directly on eBay.com, where PayPal is accepted. To use this Gift Card, you must have a U.S. registered eBay account, a PayPal account, and a U.S. shipping address. After first use, your eBay Gift Card is non-transferrable. Not refundable or redeemable for cash unless required by law. Your eBay Gift Card never expires and there are no fees. Your eBay Gift Card is subject to full terms and conditions. Redemption limits apply. To check balance, seek assistance, or read the full terms and conditions visit www.ebay.com/ebaygiftcard Find items as unique as you are at: www.ebay.com/CoolGifts Issued by eBay Gift Card Services, Inc., an Arizona corporation © 2018 eBay Inc.